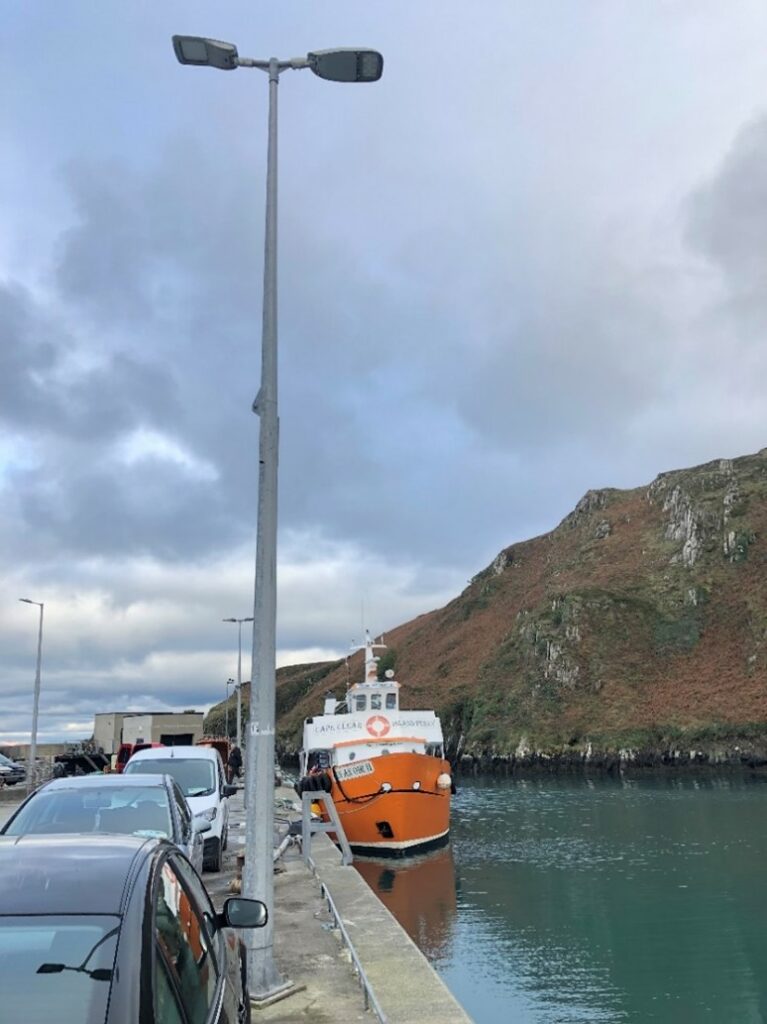 PLEEP-SW National Website Update; 14 December 2022
Table 1: Contract Appointments
| | | |
| --- | --- | --- |
| Contract Milestones | Design Build Works Contract | Consultancy Services Contract |
| Contract Date | 28 January 2022 | 4 January 2022 |
| Starting Date (as per NEC) | 31 January 2022 | – |
| Planned Contract Completion | 2nd Sept 2024 | 2nd Sept 2024 |
| Defects Period | 2nd Sept 2024 – 2nd Sept 2026 | 2nd Sept 2024 – 2nd Sept 2026 |
Progress Update: (9 Dec 22)
The contractor has progressed with surveying and condition rating of the Public Lighting assets as noted in Table 2.
There are 27,433 (approx.) Public Lights surveyed and condition rated to-date (9 December 22) in Cork County which equates to 80% (approx.) The Next County to commence surveying is Kerry in January 2023.
Submission of Design packs for review and acceptance commenced 2 December 22.
Table 2: Contractor Progress
| | | |
| --- | --- | --- |
| Contractor Activity | Commence | Complete |
| Contractor Mobilisation / Set-up | 31 January – 24 April 2022 | – |
Contractor Activity
Commence
Complete
Surveying
Cork County Council Municipal Districts
Bandon Kinsale
25 April 2022
16 June 2022
Carrigaline
24 May 2022
9 August 2022
Cobh
10 August 2022
27 September 2022
Macroom
26 September 2022
17 October 2022
Kanturk Mallow
11 October 2022
Ongoing
West Cork
7 November 2022
Ongoing
East Cork
17 November 2022
Ongoing
Fermoy
Commence Shortly
–
Contractor Activity
Commence
Complete
Design Submissions
Cork County Council Municipal Districts
Bandon Kinsale
2 December 2022
–